A few years ago I received a kit for John Clayton's 'Calm Waters' from my now future mother-in-law as a Christmas present, after admiring one in the same circle series they have on their wall. My fiance loved the pattern and together we agreed that I would stitch it when we became engaged so we could hang it on the wall of our first home. So now's the time!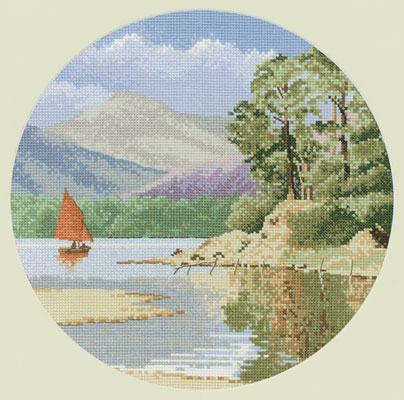 It's going to be a BIG project, a 25cm diameter circle of solid stitching. Should keep me busy! But there's something I love about stitches of this size. If it's a pattern you love then it's such a joy seeing all of the subtle tones coming together to build up into a beautiful picture. You can see it happening already. . I've already used 4 different colours in just this small section.
We also just received our first engagement present, which will probably go on the wall of our first home too! This stunning stitch was from my fiance's grandmother, who I've been learning a lot from when it comes to embroidery.
You might have noticed that I like hanging embroidery on the wall. . . and fiance likes pictures of boats!
P.S Like the new winter layout? I thought it was about time!