So this week I suddenly got incredibly frustrated by having all my DMC threads loose in a snaplock bag. I've never had that many before, but over the last year or so the number has been steadily increasing. Which means they get tangled. Ugh.
The solution? Bobbins. Every self-respecting stitcher uses them (apart from me up until now, obviously). You can buy them pretty cheaply from craft stores, but considering all they really are is a tab of cardboard I figured I could make my own. I went pattern hunting online because I didn't trust myself to draw the right shape freehand. And as it happens I found these cuties! Which immediately got pinned to my Pinterest before I gathered supplies.
Doesn't that look so much better? All it took was an hour or so of cutting and pasting. Anyone else would probably do it faster, but unfortunately for me a comment my kindergarten teacher wrote in my report when I was 3 still holds true: "Sarah struggles to master scissors." Still, it was an easy project with supplies I had at home and I feel all organised and fuzzy now :) Just need to find a couple of old keychains so I can get them out of the snaplock bag.
In other news I forgot to tell you that my JCS Christmas edition arrived! I'm finding the recipes as tempting as the stitching, but here is my must stitch list:
Noel Stamp Ornament, Jeanette Douglas Designs

Yuletide, Plum Street Samplers

Twinkle, Courtney Collection (want to stitch right now!)

Merry Christmas, Country Cottage Needleworks
Though I'm also loving a lot of other designs in there! To much choice!
I'm liking this post up to: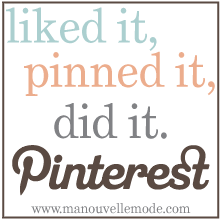 That's all for now,